I set up some renders over the weekend at uni, to render out my time machine that is.
I set some up Thursday night but came into to find problems as seems to always be the way with my work when it comes to render time...
Anyway I ended up spending nearly all of Friday tweaking and altering render settings to try and get a good enough render that I was happy with.
I've never really understood render settings overly loads to be honest and it felt a little trial and error which I feel I've never really had as it's been get the render done and I haven't had the time to play around and tweak before. One thing I did find out which was fairly obvious anyway but still shocked me a fair bit is how much longer final gather adds to render time!
It shoots it up so much!
Anyway in my effort to speed up the render over the weekend I decided to take out all the wires in my scene, and instead render them out separately on my home computer then composite the 2 layers later in after effects.
I was thinking this would be simple and easy, however upon assigning a black shader and turning off all the secularity etc (to give me an alpha to work with when compositing with the main render) I found that the render settings I was using for my main scene were pushing the render time up hugely just for a render of a few little wires, and after trying a number of different render settings in mental ray the scene still seemed to be taking ages.
I'm guessing was due to the high poly count of the scene, even with the objects all blacked out. So I made the decision to render the wires out in software render to speed things up a little.
However I went off to work yesterday and after about 2 hours of rendering my piece got to frame 177 out of 750 and just stopped rendering...
The render settings were set to go to frame 750, however it just wouldn't render...
Upon getting home from work about 15 hours later, I realised this and then started rendering again from the frame that died on me so to speak. Troughout the night maya kept just stopping at random intervals throughout rendering which in some cases prompted my fan to go mental waking me up to check everything was running, to find it wasn't and restart the render.
But after a night of stopping, starting, rendering, sleeping and not sleeping I woke up this morning and set the final part of the render going, and it's now finished!
Ideally I wanted to get the dynamics in the scene rendered out overnight last night and just finish off with final tweaks for my jungle today, but my render problems have thrown a spanner in the works as such. So I'm going to leave my dynamics until tomorrow as I'll set them rendering at home when I head to uni to check out my main renders.
To keep myself on schedule though I'm going to get my jungle sorted today so I can set it rendering tomorrow at uni if my time machine scene has been good and rendered itself out over the weekend that is...
Anyway that's me for today I'll get on with some work now.
But here's a few renders of my time machine while I was texturing it and one from when I was tweaking the render settings and stripped out final gather, I would post up the duff renders it did over thurdays night but I've left them on the uni computors...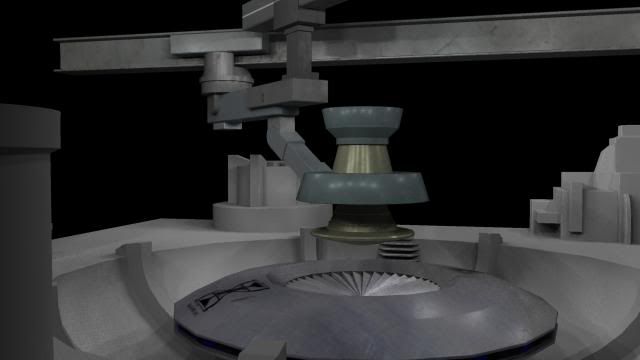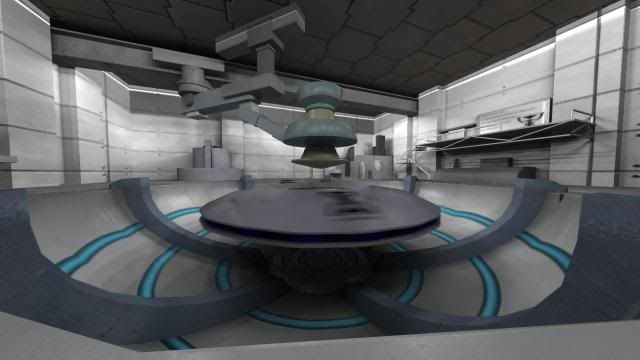 And this one is rather dark, but this is when I stripped final gather out. So the final renders should look somewhere between this and the above render.
Hopefully!
Thanks for reading