I've defiantly been slacking on the blogging front where I've been trying to get my work busted out so to speak.
So here's a little update on what I've done; I've got all the UV's laid out for my time machine scene and partially began texturing, as well as having some small bits of animation on some components and added particle effects to give the time machine scene more of a feel something is happening.
However the time machine scene seems far more abstract in terms of camera movements, as the jungle and time square are more geared towards a first person perspective walking along. Then after talking with Mark from Nexus studio's I've come to the conclusion I need to rework the camera in this first scene as it doesn't fit particularly well with the rest of the scenes as a whole and feels like a breakdown in coherency. So I'm going to stick with how the camera begins in the start of the scene and instead of having a fly through over the ship and the particles have the camera pan round a little from the edge where it starts out.
Here's a little playblast of how it looks now (Before being altered):
Excuse the squished format... Should be in 16/9.
Next up the cretaceous jungle, the lighting has had a bit of a rework in which I'm not using a portal light instead of spotlights with filters on them, as well as a volume fog replacing the cone fog on the lights. I've got through and updated all of my textures and materials to mia material X shaders to give the textures more of a realistic punch. However with the lighting setup and fog, the bump maps have to be far more bumped to give a similar effect to what I'm aiming for. getting to grips with mental ray textures has been somewhat of a task to as I've been using the colour, bump, and spec maps I'm use to using in software shaders as well as transparency which took me hours to work out how to use and I was on the verge of posting something up on the uni blog about it as a cry for help.
However I found how to do it in the end and for anyone who's interested if your looking to have textures on planes with a transparency plug in your transparency map to the 'cutout opacity' under advanced in the attributes editor.
I've also taken another texture hunting trip to get myself a canopy which I've began to cut out transparencies for as I'm going to used textured plane's similar to hair cards for the foliage overhead.
A few renders of the last few days work: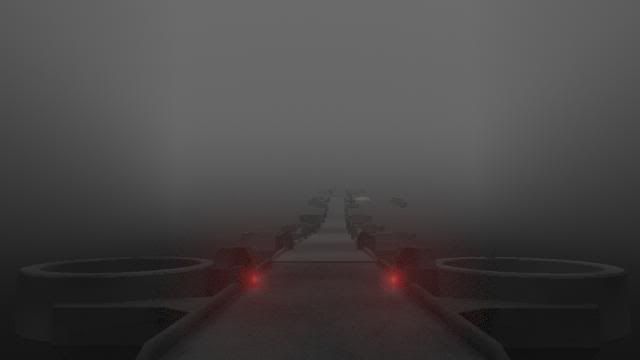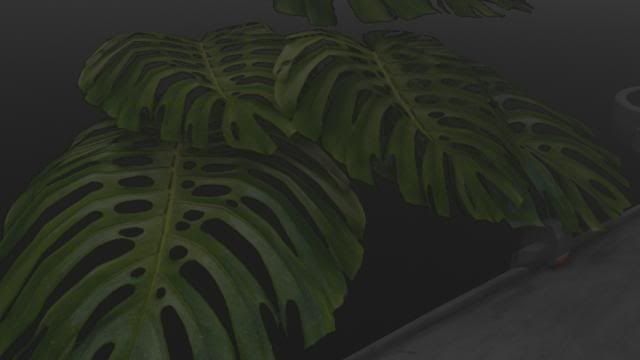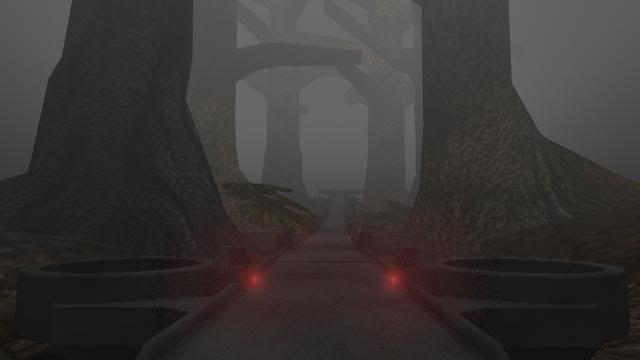 And last but not least time square.
Or rather last and least, I haven't really sunk my teeth into this so much lately, so since my last post I haven't made any changes to the scene. However the next thing on my list is sorting out the camera push in this scene more to a walking pace with less distance on it but I'm still thinking of having the pan upwards on the end of the scene to portray the overwhelmingness (not sure whether that's a word) of this altered reality.
I'm in 2 minds with what to do really my intuition is telling me beat the life out of that jungle scene and get it ready for rendering! Then get on with texturing and tweaking the time machine, and finish Time Square last as that would give me max rendering time in the scenes which in reality are going to be the most render intensive scenes which leaves just time looming closer to the deadline as oppose to all 3.
Or just work on bringing them all to the same level and render them all at the same time. But i can see that turning into a bit of a disaster really....
Any feedback or opinions on everything would be awesome,
Cheers for reading.