Here's the storyboard for what's going to happen in my little animation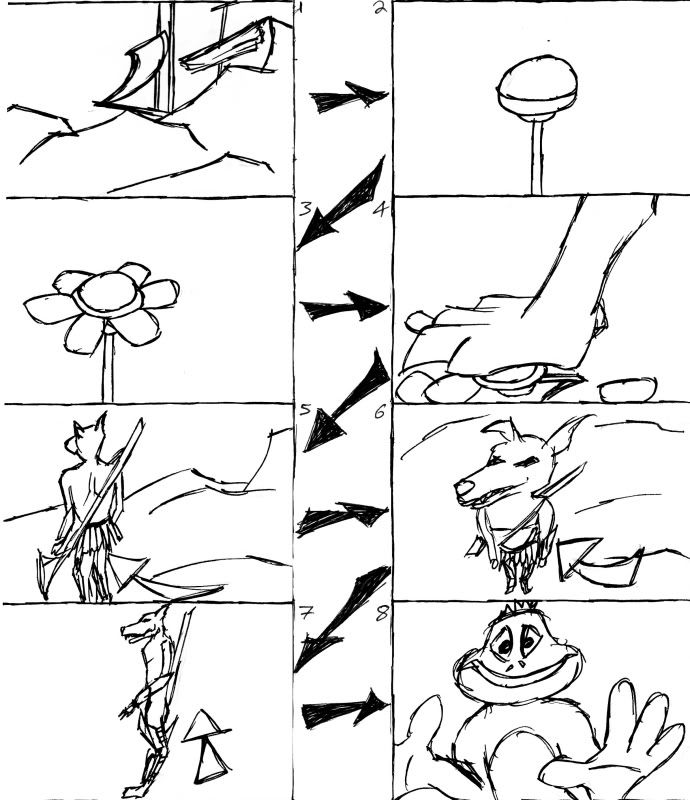 Animated Storyboard
Little sketch of the scenery I've decided to model the mast of the boat and have it behind some rocks like in the picture and I'm going to colour the rocks in accordance with the rocks in my little picture from before.
Here's the original to give you the idea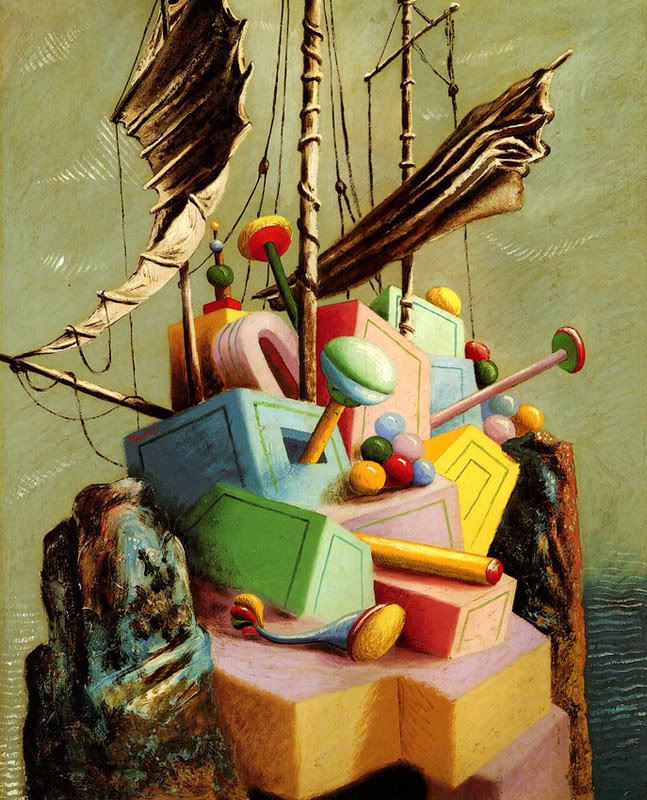 With regards to Hades son I didn't want him as a man and not as some kind of monster either. So I started trying to hunt for symbolism of animals in ancient Greek but I couldn't turn up anything. With that I decided to use my research so far as well as my rough knowledge of Greek legend to aid in the process. In the end I decided to use a wolf's head to make him non human but not to unhuman, as in the film 300 a wolf is Leonidous' first real opponent in the wild. This also links in with Cerberus the three headed dog guarding the underworld. At one point I was thinking about possibly making Cerberus the main character but decided that it would be to monster like and would limit the game play in terms of using weapons and finding new ones. Although I'm thinking about having a play in Maya with the concept when modelling Hades son, however I still haven't thought of a name for yet....
Also I decided that I would dress the character in typical Greek warrior clothing but not to over the top with armour of anything.
Then I did a few sketches of my happy life giving creature I decided on a simple rounded shape body with big eyes and a big smile as is typical in kids TV to emphasize the happy and innocent aspect of it characteristics.