Ok so over the last couple of days I went away and watched a few of the films I mentioned earlier.
Mirror Mask was probably the biggest help to me in terms of bending reality also there was a strong distinction between light and dark in the films which links well with my image, this film was an incredibly trippy film and the general mood of the piece was quite dark and really reflected McKean's artwork.
Vanilla Sky which I remembered being a lot more vivid in my memory although the fact that Tom Cruise could control what happened at the end was a bit of an idea to use maybe.
Requiem for a dream was the best film so far that I've watched and despite being about drugs it was along a similar line to mirror mask in terms of being quite trippy. It was also really vivid with a really dark story like. I'd defiantly advise watching this one.
One idea I'm thinking of following up is the idea of some kind of battle in dreams light verses dark then using the fact it's a dream to bring the idea up and make it highly surreal and mysterious.
I've just realised I haven't thrown up my second post it's just been sitting as a draft so I'll incorporate it into this bad boy :)
I thought I'd just give a little run down on the main game types and what they incorporate.
Arcade games are now not as popular as they once were due to the lack of home entertainment systems. They still provide fun for many which mainly play fighting, racing and first person shooter games but have certainly become more of a novelty over the passing years.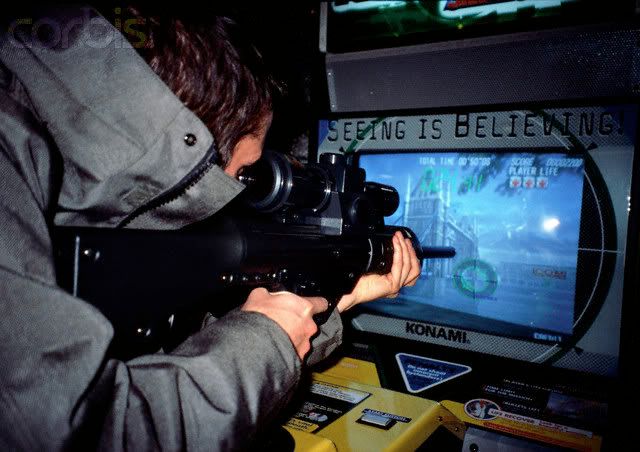 Simulation games could be incorporated into many of the genre's now as gaming is becoming more and more like simulation in a lot of senses. But the most obvious example of simulation games is flight simulators, although I always found it was a lot more fun to crash the planes that fly them for ages.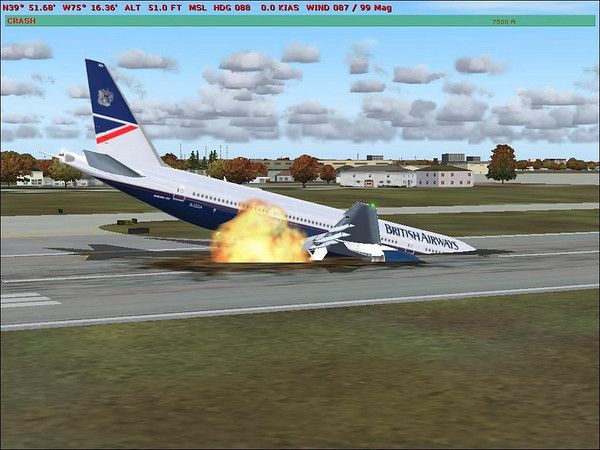 Flight simulator
Another type of simulation game is life simulation almost virtual reality games in a sense where you live out people's lives like in Sims where you have to make sure your characters eat go to work and have a good time as well as build up a nice big house with lots of money in the process.
The Sims
First person shooters or shoot um up are one of the most well know game types and originated for the basic human instinct to go round killing everything in your path then moved to the arcades as gun games. However they have moved much further than that now as they are used to train armies in tactics as well as the fact they have gone hardcore online with millions of people around the world hooking up and playing online.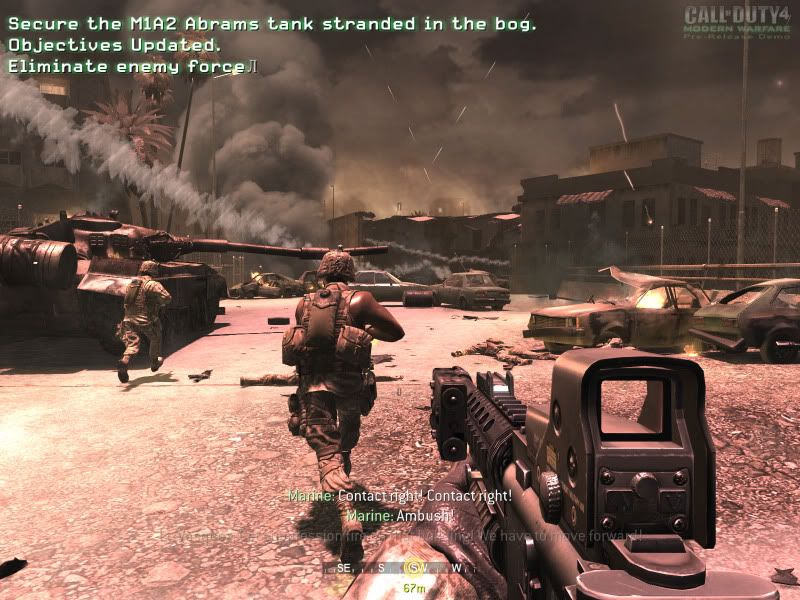 Call of Duty 4; Modern Warfare
Another type of game which has made it big in terms of online is the role play game or RPG genre which tent to encompass huge varying lands filled with many online players at any one time.
World of Warcraft
Racing games are another huge market but recently a lot of the racing car games have gone down the line of modified cars and incorporate a lot of customisation of the cars as well as street racing into the games along with story structure to back them.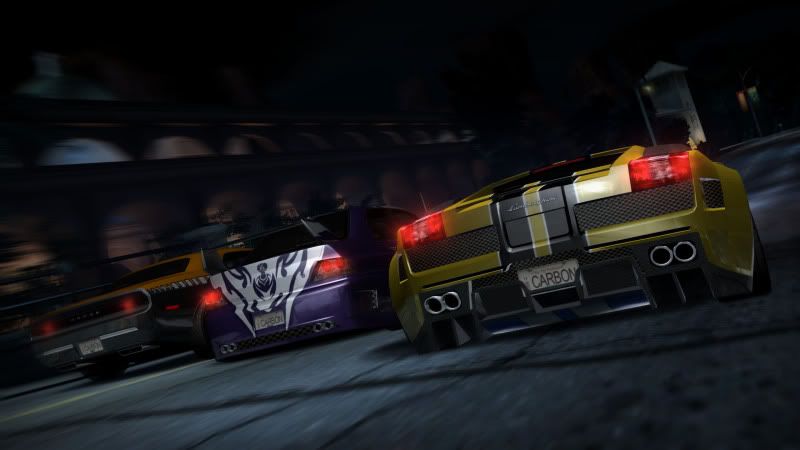 Need for speed
Sports games have not only released for basic sports like football and basket ball but are also being released for extreme sports games such as Rollerblading, skateboarding as well a host of others like wakeboarding and snowboarding.
Rolling
Since they started on the arcade machines fighting or beat um up games have never ceased to have a strong fan base but as with technology the game play has enhanced tenfold as well as the basic flat 2d fight has been replaced by the ability to move through environments while the fight goes on.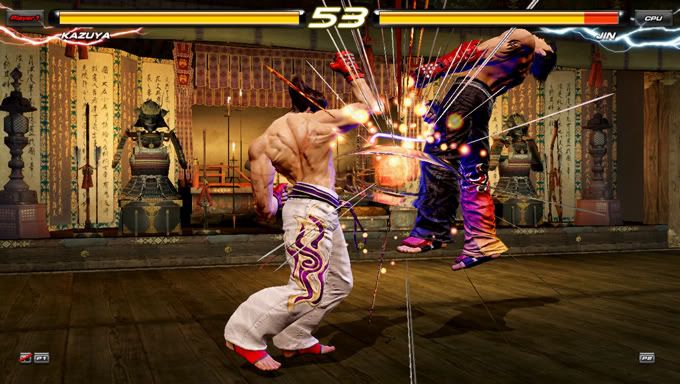 Tekken
When it comes to me and games I've always fallen into the trap of being sutured into a good storyline and playing for hours without realising.
The first game I played was good old Pong with my Dad and brother when I was a tot; from there I got my first games console which was a Sega Master System II.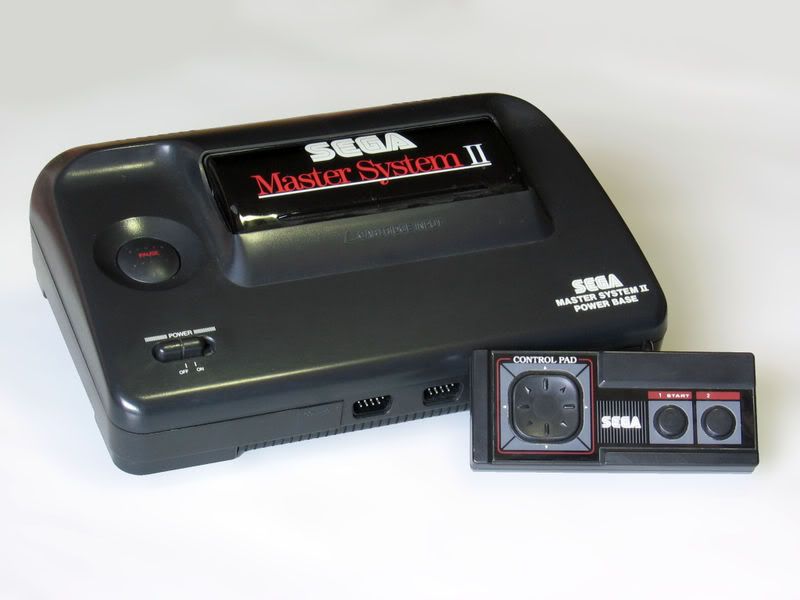 The best thing about the console by far was the fact if you turned it on without loading a cartridge it would play sonic the hedge hog which it had preloaded on the console. It was my favourite game by far and provided house of gaming on a platform type format which now isn't used so much due to the ability to play games in more realistic full 3d environments.
Next up on the purchase list of consoles was a Nintendo 64 which I played to death on many occasions. With this came the introduction to the Zelda series in which you're immersed in an entire world which would take a good while to traverse the distance for the land and provided many hours of exploring a variety of landscapes. The thing that appealed to me most about this game is that it's such a journey the plot unfolds around you as you work your way through the land and discover new places and people while battling evil across the land.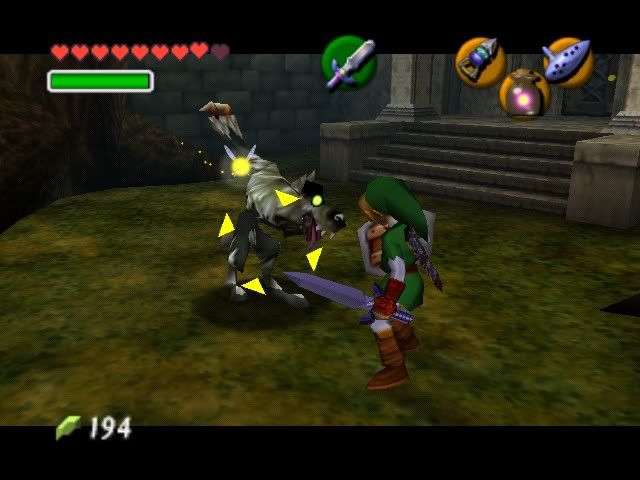 My PS2 has been my longest serving console so far and I've built up my most extensive set of games on a console so far. My plan is to update this with a PS3 when the price drops a bit, as well as the fact I want to hold off getting one while I'm doing my degree otherwise I'll find it really hard to peel myself away from it to do my work. Also there's a second hand shop in town which you can pick up PS2 games for as little as a pound which at the moment is fuelling my gaming needs for cheap! :)
Because I've had the PS2 for so long I was finding it hard to narrow down my games to just one to talk about, so instead I'll give a little run down of my top 3 favourites.
Zone Of The Ender was the first game I brought for the PS2 and it's defiantly at the top of the list the game play is fun but could defiantly do with more variety, and in my opinion the games way to short. However it is undoubtedly the best mecha (Giant Japanese fighting robots) game ever produced, by far. The sequel is better yet as well as longer and my favourite part of the game is entering into an all out mech war! So much fun.
The environments differ from place to place but generally the game is set in a colony (giant space station type this) off Jupiter so the game to be believable needs to be slightly samey to a certain extent. The style of the game was a bit of a combination between full CG animation and a kind of half anime (Japanese animation) style, where as in the second game the concept of going full anime 3D models with anime cut scenes worked to the games advantage to make it a more fully formed game.
Little picture of the villain of the piece or rather Anubis his orbital frame, which is what the mecha machines are called in the game.
Final fantasy X was the first final fantasy game I brought for the PS2 which I got shortly after its release, due to being given Final Fantasy IX by a neighbour (Man in his late 30's who was absolutely addicted to gaming. So much so that his next door neighbours used to complain about him playing until the early hours of the morning and keeping them awake) due to him buying a new console as giving away all his old PS1 games to me and my other neighbour. I loved the exploratory factor of these games and being able to walk around huge lands levelling up characters and collecting various items etc.
Soul Reaver 2 was a game I decided I must have after watching a little game play action on a TV channel called Game Network, which used to show trailers, gamplay and give reviews of up and coming games, and then there was also repeats to catch up on past game releases.
Soul Reaver 2 as is fairly obviously suggested in the title is the second of 2 games about a vampire who through some misfortune ends up collecting souls for the underworld while trying to get revenge on the person who willed this sad fate upon him. It is actually one of a series of games titled Legacy of Kain: ... and in the sequal to the whole series Legacy of Kain Defiance, or as far as the series has got so far, you get to play the story from both points of view of Raziel (main character of the Soul Reaver) and Kain his nemesis. (main character of the other of the series Blood Omen) Unlike the previous 2 this is a very dark game which I enjoyed tremendously for the story line which left you gagging for more and shouting in frustration at mind boggling puzzles which took hours to solve, but again it was so much fun!
Anyway now on about my ideas for my surrealist image and game concept;
The idea of a dark entity coming to a happy world is a well used concept in many stories, but I was given the idea to play it from a slightly different angle.
The pastel blocks and shapes in the picture seem to be opposing on this dark landscape as oppose to vice versa so therefore the idea of having this the story play out from the point of view of darkness would be a much more fitting as well as different approach to the conventional battle evil approach.
I've come to the conclusion a game in which light and good is imposing on the dark and evil as a play on the more common use of evil is trying to take over would be an ideal setting for a game.