With the fact the war was on the pastel coloured shapes that look childlike and bright I looked for inspiration at children's TV and toys.
CBeebies
These a few old school classics on there such a postman pat, pingu and brum as well...
I bet a lot of that stuff is amazing to watch when your high in one way or another of have the mental capacity of a child but if u sit there and watch it as an adult its eye gouging annoying!
But in actual fact I didn't even need to go as far as toys due to all these programs being so heavily marketed for toys so they all kind of blend into one.
Here's a few nice example of nowadays children's TV for anyone such as myself who's not familiar with it.
Teletubbies
My point already illustrated by some unknown third party, so I've got a feeling the concept may already has a solid backing by the looks of it.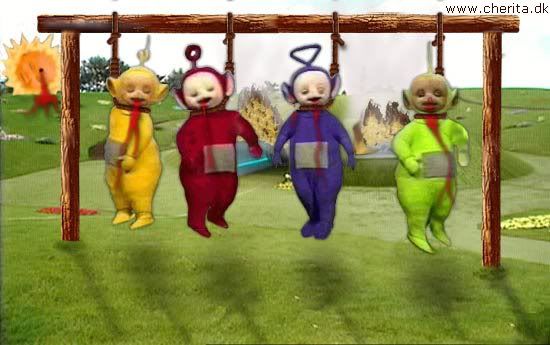 In the midnight garden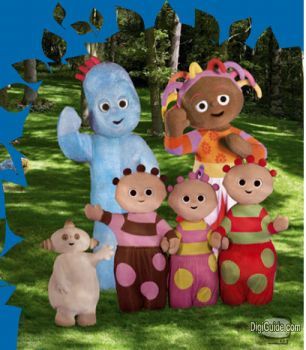 Fimbles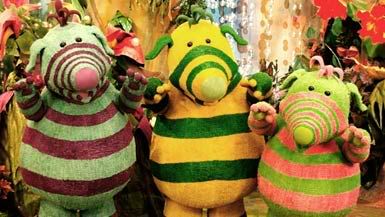 Tweenies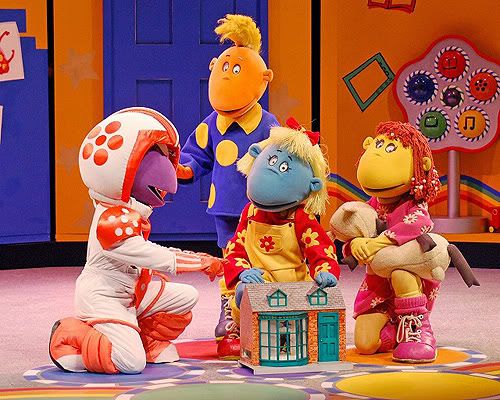 Numberjacks
Barney
(Barney wasn't on the list of current shows but everyone hates the purple dinohaur)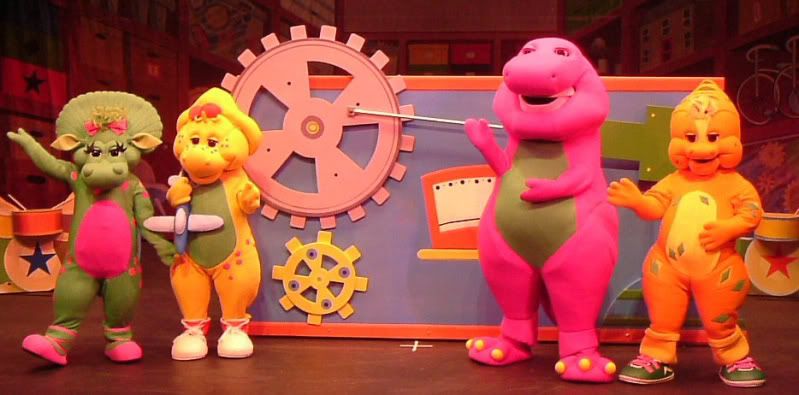 Lazy town
This is in a league of its own trying to battle obeasity in kidos by promoting eating fruit n healthy stuff with a villain that tries to get people to eat rubbish etc
This is another reason why its in a league of its own
:)
Haha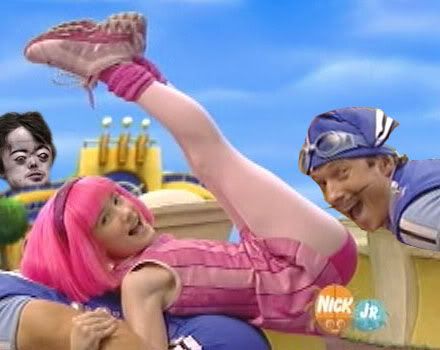 A friend also mentioned about Warebears a toy which had reverseable parts to turn it from a nice teddy bear to a mean looking scary bear.
So war on all this kiddie crap that's the plan!
But we have a villainous concept now how about a heroic concept fighting for what is right or just destroying the above.
With regard to world the picture depicts a landscape of darkness and some kind of ocean so it seems right to set the game in a place where kiddies TV characters are obviously not wanted or welcome.
With regards to this possibly the there is a little Greek legend that links with Hades the god of the underworld about
The River Styx
the gate way to hell which links in nicely.
From this point I thought it would be a good idea to get a good overall view of gods in general to either create a more visually exciting and dark Hades or develop a new main character as god of the underworld.
So I found myself a nice list of death deity's courtesy of
Wikipedia
.
Anyway with this in mind I set out gathering a bit of an image basis for a potential main character.
Hades (Greek)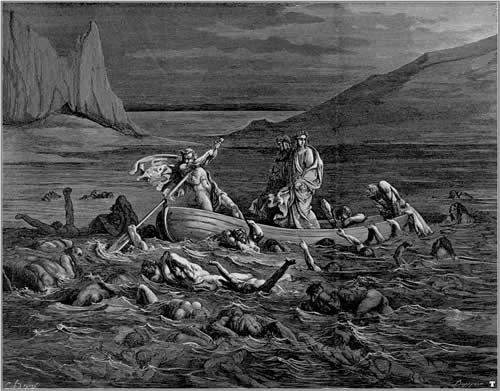 Pluto (Roman)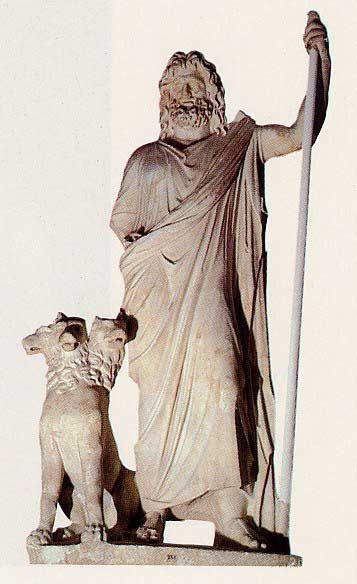 Ereshkigal (Babylonian)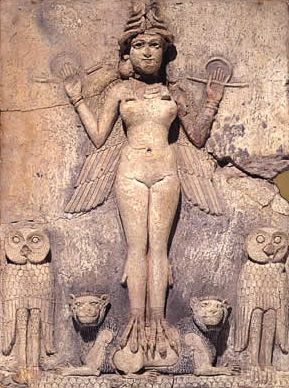 Hel (Norse)
Morrigan (Celtic)
Osiris (Egyptian)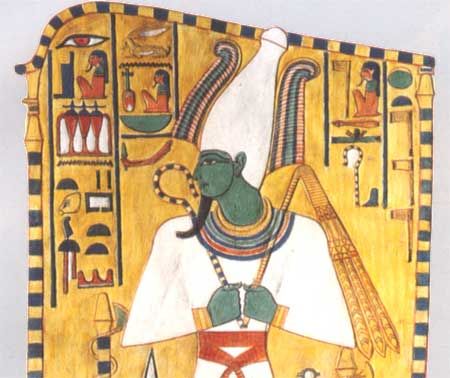 Anubis (Egyptian)
Asrael (Islam)
Santa Muerte (Mexico)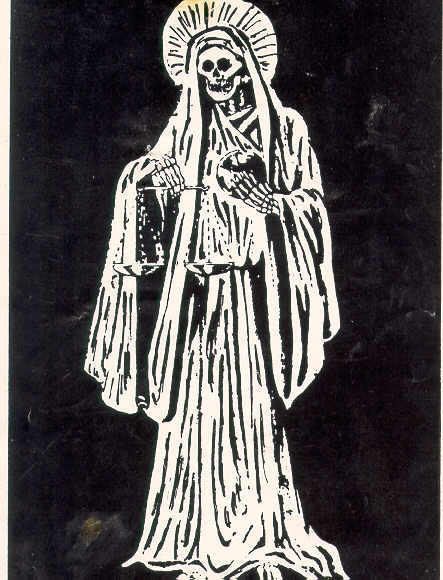 Grimm Reaper (North America)
Yama,Yanluo, Enma (Buddhist, Hindu, Chinese)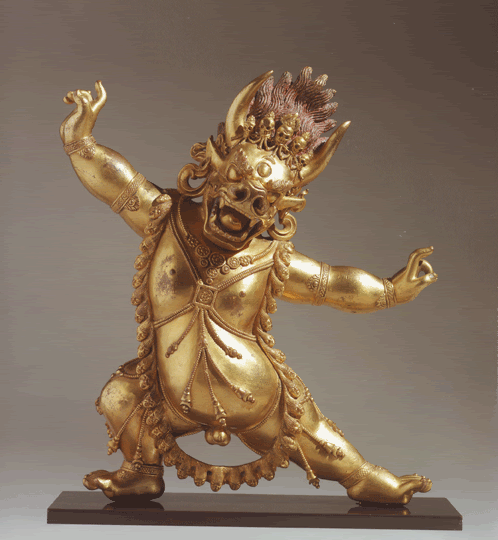 Mictlantecuhtli (Aztec)
Ah Puch (Mayan)
The story so far;
Good tries to conquer evil; evil retaliates while trying to find out why good started the invasion, in short.
So game concept wise either an RPG type game or I'm now thinking possibly more along the lines of a first person shooter so the player feels more involved in the fight. The idea of having some puzzle based elements where you have to solve puzzles to get further into the underworld or out from the underworld I think would probably work better as well as collecting various items and weapons in order to advance through the game.
I'm thinking about a trailer in which we are shown the world of good breaking into the underworld and trailer finishes with the forces of the underworld starting the assault on the invaders.
Also a few little ideas I've had for parts of the scene are that the coloured boxes could be almost like toy boxes or cocoons for the big furry happy creatures.
Another idea I've had is that the funny looking things that look like lolly pops could be like flowers growing through the landscape in the underworld.