You know when ur so pissed off and frustrated and something slips n you just stop caring about everything, thats the stage I've reached now.
But I'm in quite a happy mood :)
Lets recap...
Break up with girlfriend of 3 years and find out a whole load of stuff which nearly destroys you mentally
= Recover from it a bit
Computor get a Trojan horse virus
= Format computor
Accidently overwrite 2 days worth of solid work with another file
= Get it back up to date in a day
Knock an entire glass of Koppaburg pear cider over keyboard, which causes keyboard to die
= Got to PC world and buy a new 1
Get home to realise that keyboard is not compatable with desire PC
= Go back to PC world and exchange it for a more expensive one that does
(Have 2 baby fox's run out infront of new car on motorway slip road, slam on breaks and nearly cause accident)
Get home and start working again
I thought nothing else could bloody go wrong!
Oh well I'll traul on :P
Heres what Iv done so far over the course of the day + a bit of time before i drowned my keyboard,
Green Machine, High vis' fighting suit :P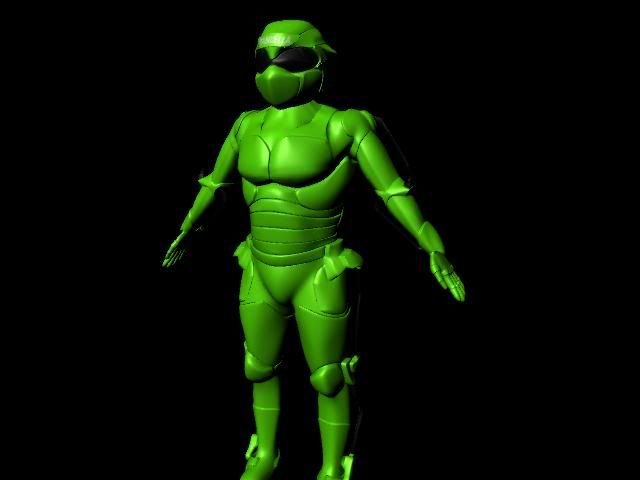 Taurens back :)
Tree, Soon to be forest
Also got a 60 on my disertation synopsis which im happy about
I've kinda stopped caring about this project now and im just enjoying playing on maya :)
Next stop texturing my space ship then texture my forest a bit then errr give mental ray some love :P