Week 4 saw mass essay action as i busted out a 1500 word character design essay on greek mythology
And this lot
Not sure what i think about this idea it seems a bit cat/dog like but in human posture also the multiple arms doesnt do it for me either.
This ideas better but it looks really alien-esk quite like the idea of big long fingered hands for trying to grasp at some kind of unobtainable thing.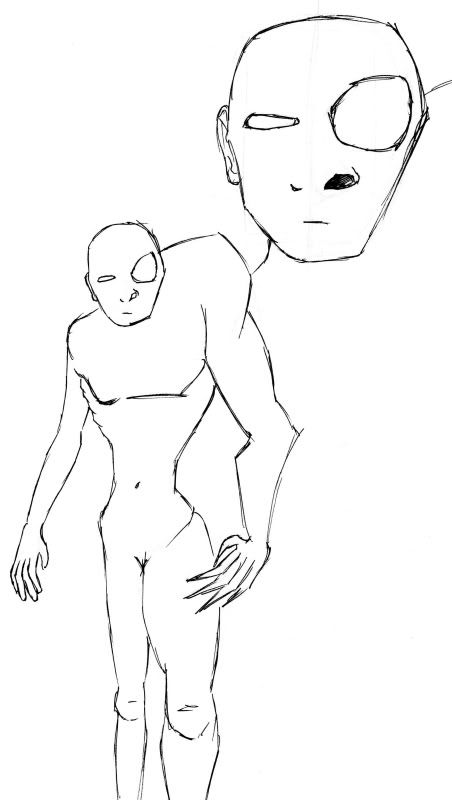 I really like this idea of one side of the body all buff n the other side kinda skinny and weak like the bodys sriveling away because its not getting what it wants or like somethings taking over possibly as this skinny runts not getting what it wants so this buff side is like the driving force trying to obtain the unobtainable.
This idea is a bit of a development from above i thought about having part of the body more buff than the other in in this pic its like these huge arms are the cause of the frustration as the creature cant do what it wants as its dragging them about. Hence the sad face. :P
In this picture i took the obove element and applied ti to the legs which i dont really think worked out as it looks a bit weird with the skinny top n massive legs... As can also be seen i decided to try and apply that falical element of lust for the nymphs in there with the hand coming out of the lower extramities holding this eye looking for loving. Further more i decided to add in the idea of big monster like teeth to turn it into more of a monster as oppose to an odd looking deformed human form.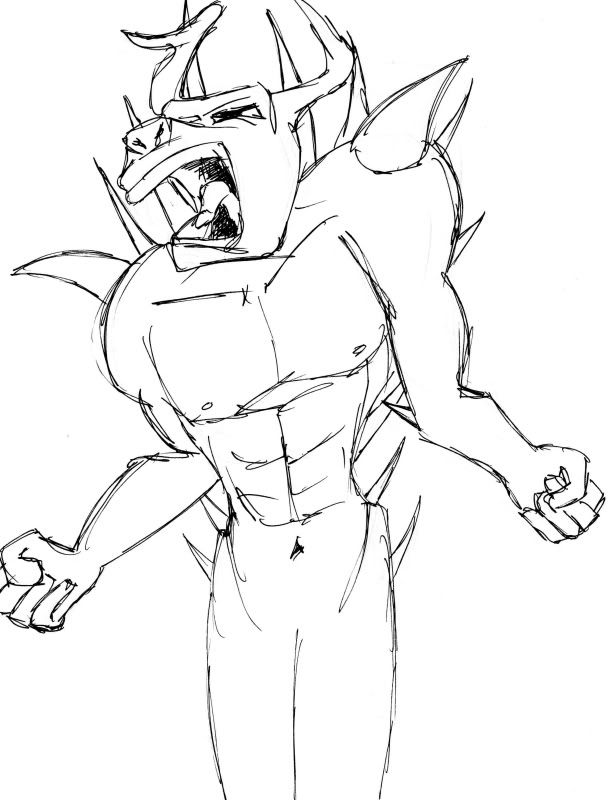 With this pic i threw the idea of teeth on its head and drew this pic of some kind of powerful looking minotor creature crying out because it hasnt got teeth so its like this menacing carnivor frustrated as its not sinking its teeth into some juice morsal.