So true.
Couple final pics to end on ;)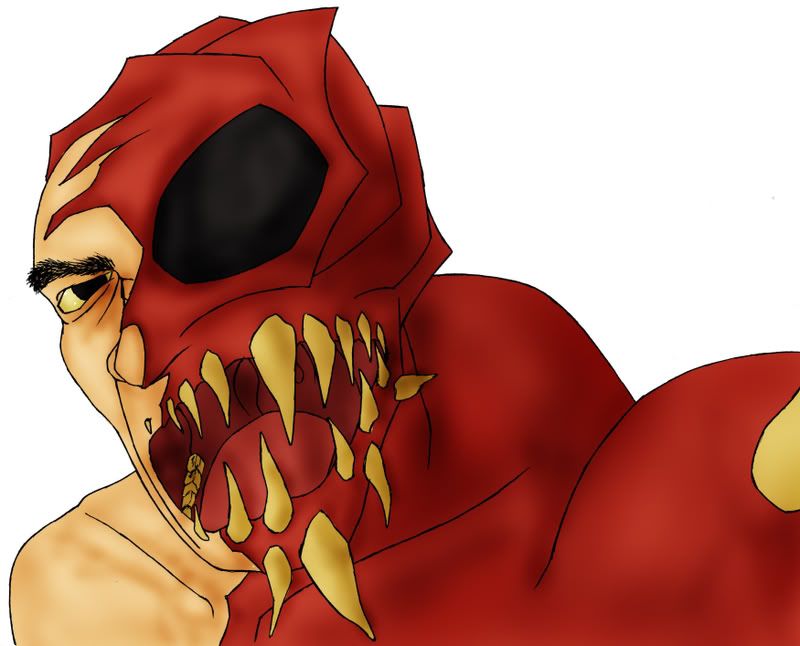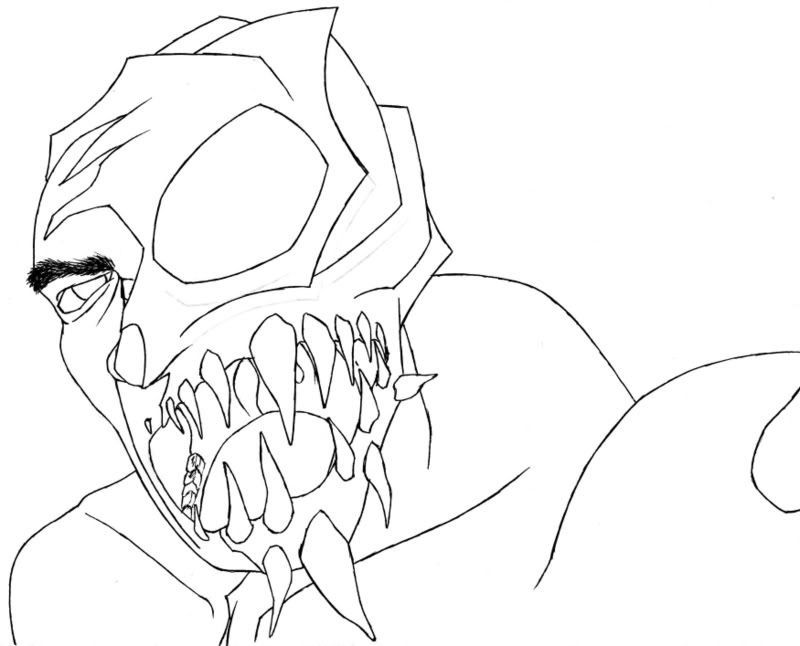 So yeah iv really enjoyed this project although i has so much trouble coming up with ideas and massive creative block combined with work and a postmodernism essay didnt go down to wel but its all done for now
I've got to say though that scanning mass loads of piectures is a real pain in the ass but with that when inkin my pics a made an amount of mistakes where i didnt rub out various pencil lines and i drew over the wrong ones etc but photoshop comes in real handy for toughing those up.
Also digital painting.... Mine needs some serious work i kept having to make several attempts at doing all my coloured images. :s
When it comes to how well i think this project i think it went well, well regardless i enjoyed it and this has really got me going drawing wise as lots of the time i just cant be bothered with drawing
If i was to do anything different i think coming up with my final idea earlier would be a big one as i feel like i wanna do some more drawings of him but me and drawing has always been a slow process...
Never mind :D
Was good although iv got a sneeking suspician that my world is about to be ripped down in a few hours.
Anyway recap on the project Nympholepsy taking over someones life is what its turned out like so and this also gels prety well with the nymph/pedo/unobtainable ideal as a whole as well i feel as oppose to segregating it off
So the moral of the story,
If you get Nympholepsy u'll look a little like this before u maim and kill everyone and everything around you in frustration!
:)